Roller Derby Basics
Resources for Explaining the Game of Roller Derby
These resources are free to use as a promotional tool, but should not be altered in any way.
Program Pages
Derby Basics PDFs are available for download in 8.5″x11″, 11″x17″, and A4 sizes, in both color and black and white. These files may be resized proportionally as needed.
Color
Black and White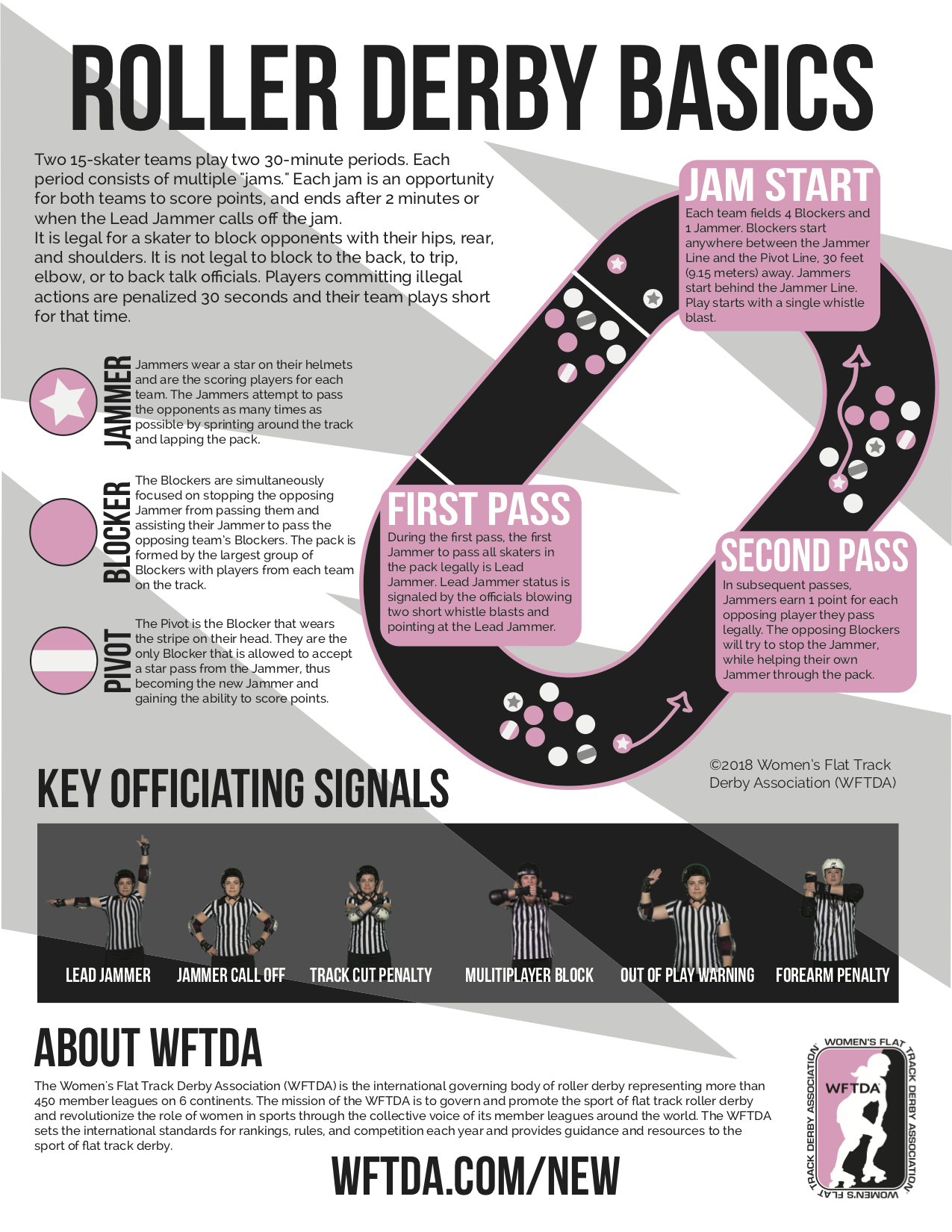 ---
Roller Derby 101 Videos
Roller Derby 101 videos may be shared or embedded from the WFTDA YouTube channel individually or as a playlist. Information about how to download the files for offline use (e.g. for use in scoreboard software to play at games) is available on the WFTDA Member Forum in the "Marketing" section.
Download: Contact Your League's WFTDA Rep